HYPECOURT
SUNRISE-TO-SUNSET 430M2
Jan Breydelplein
Sint-Niklaas, Belgium


The Hype court was commission by
@wham_office
and the city of Sint-Niklaas. The design reflects the court as well as the city in which art deco is still revalent today.
The lines and sections of the playing surface guided me during the realization of the design: the intersections of the baseline with the arcs (the 3-point lines) were connected, making the first division. Subsequently, new subsections were created and were interlinked. The new division of the basketball court gave an optimized experience of basketball. We used 12 colours for the field, which is unique in comparison with other hype courts in Belgium.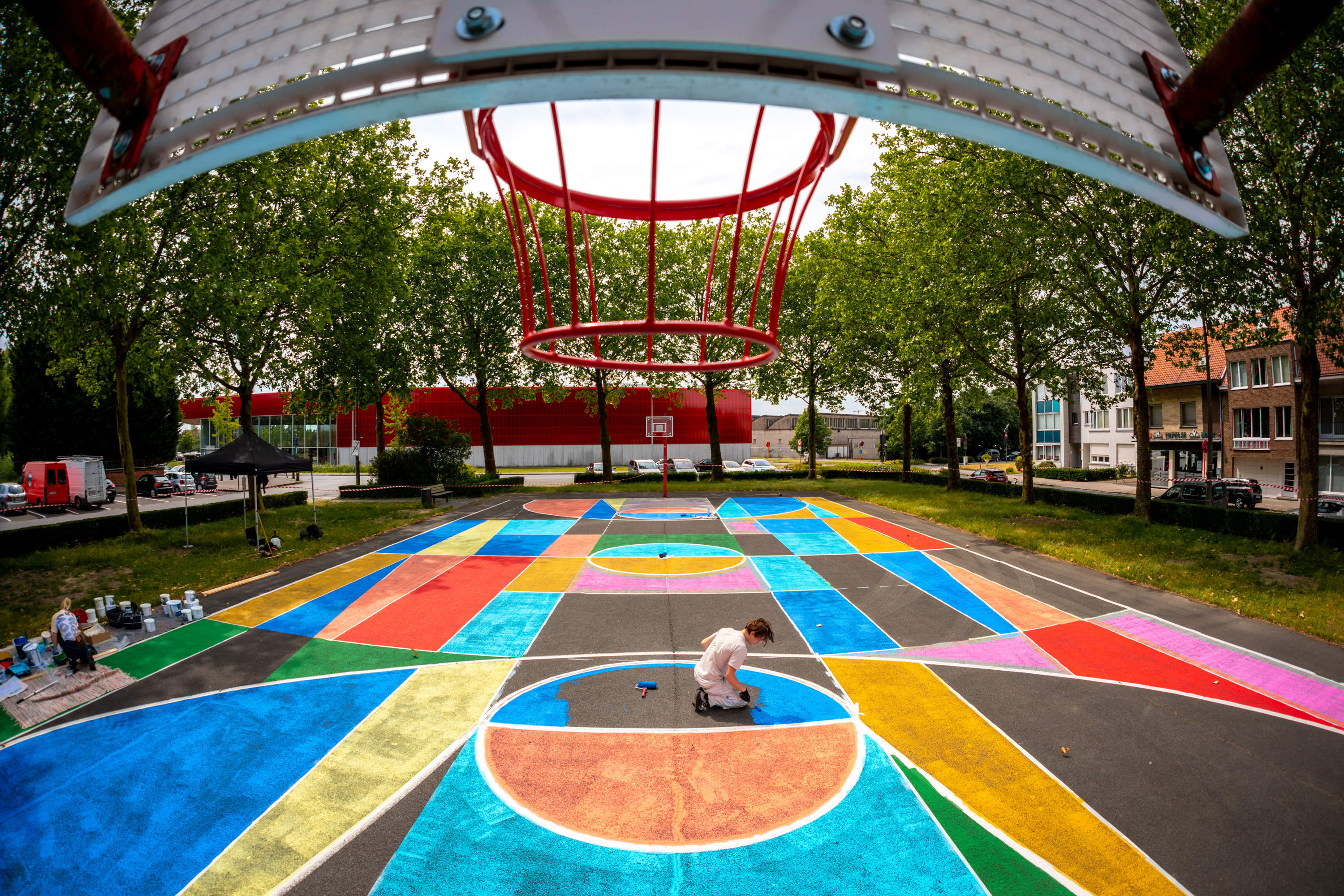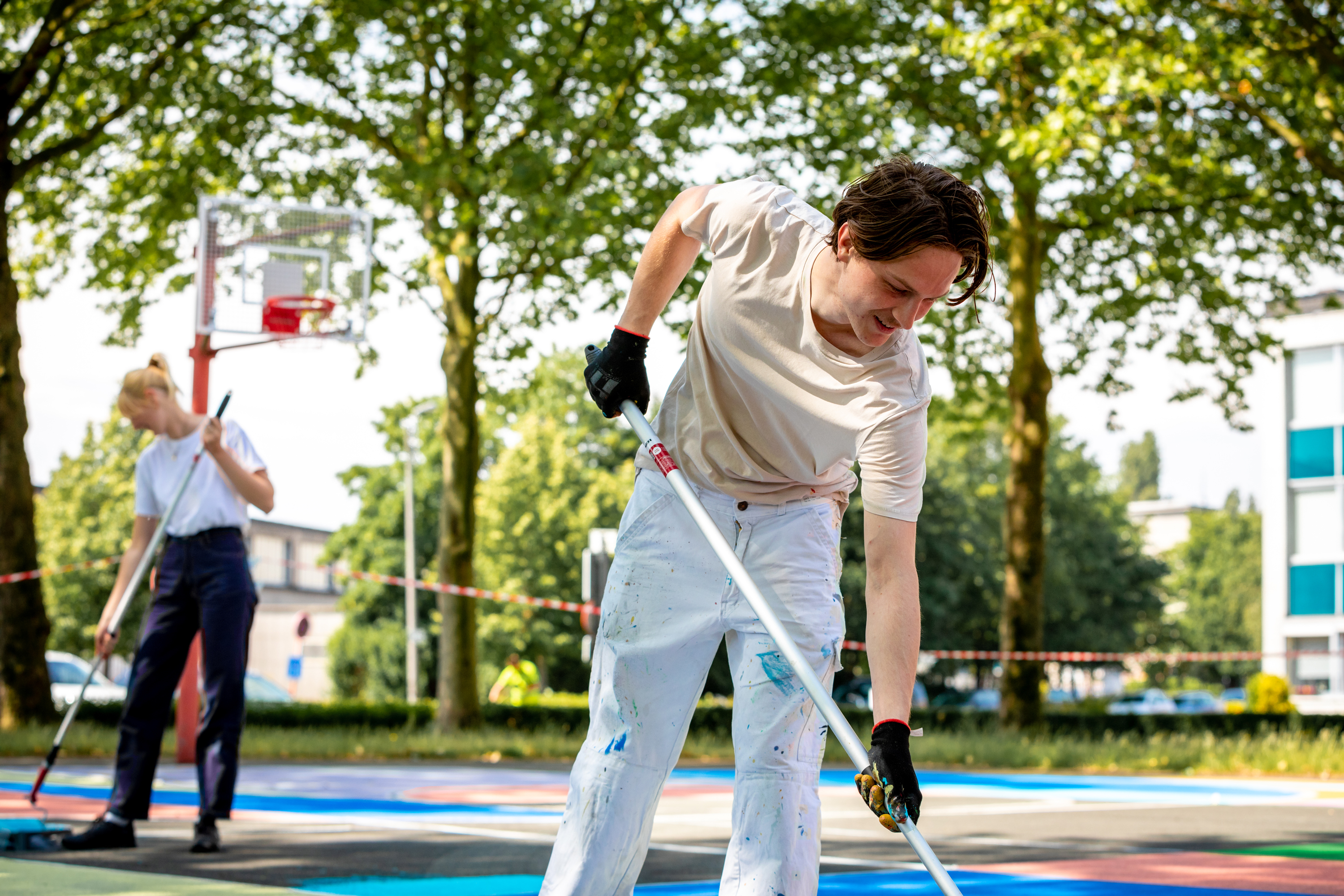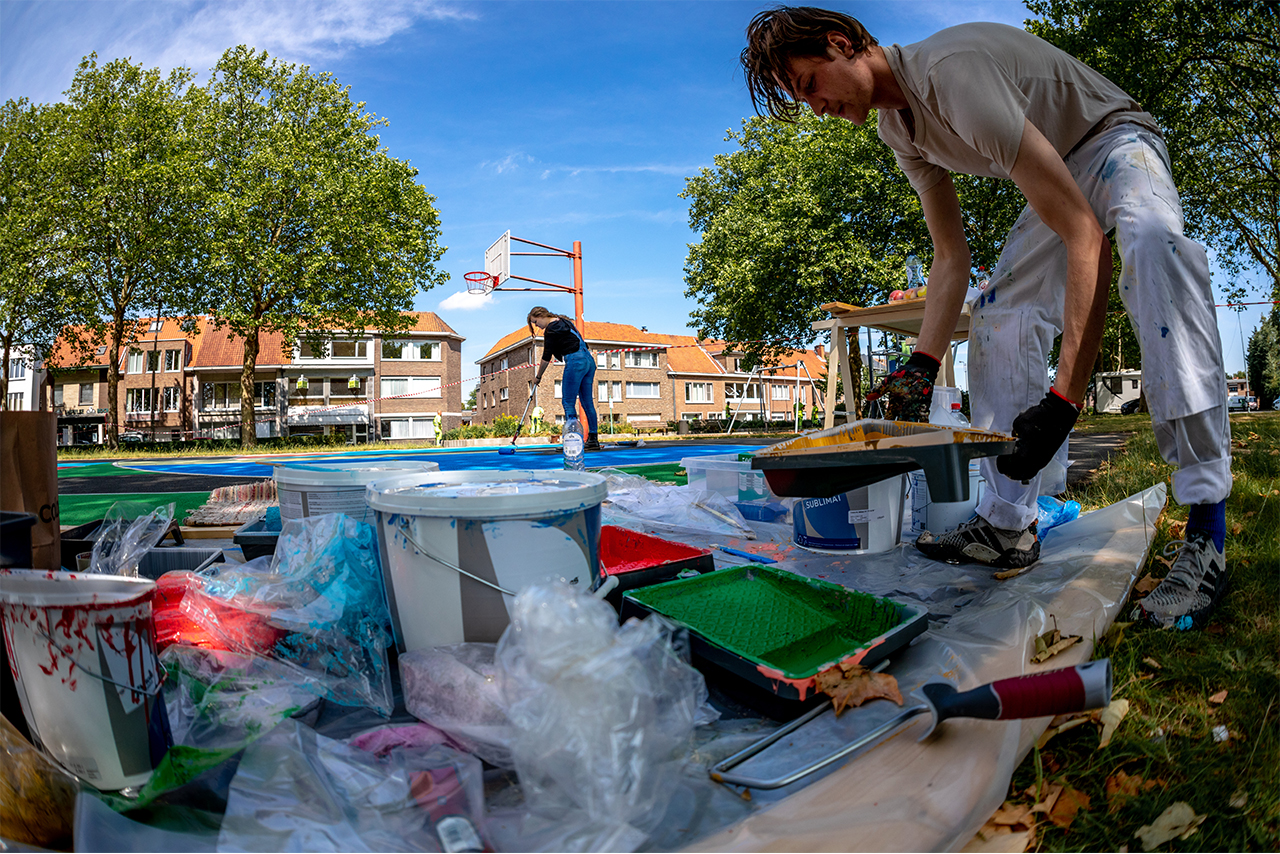 The court provided an upgrade for the grimy neighbourhood. After the intervention, a noticeable new interest has arisen in the area. The court is now more utilized much more than before: the youth play basketball on it, cyclists, and people, in general, come from afar to visit the court. Also striking that there is a lesser dark atmosphere.










Images by:
www.prettyfly.be
dylan.vanderjeught