WE HAVE A DREAM, MEDITATE AND PLAY ROOM WAITING FOR YOU!
LS'S WONDERLAND
*ONLY AVAILABLE FOR PC AND MAC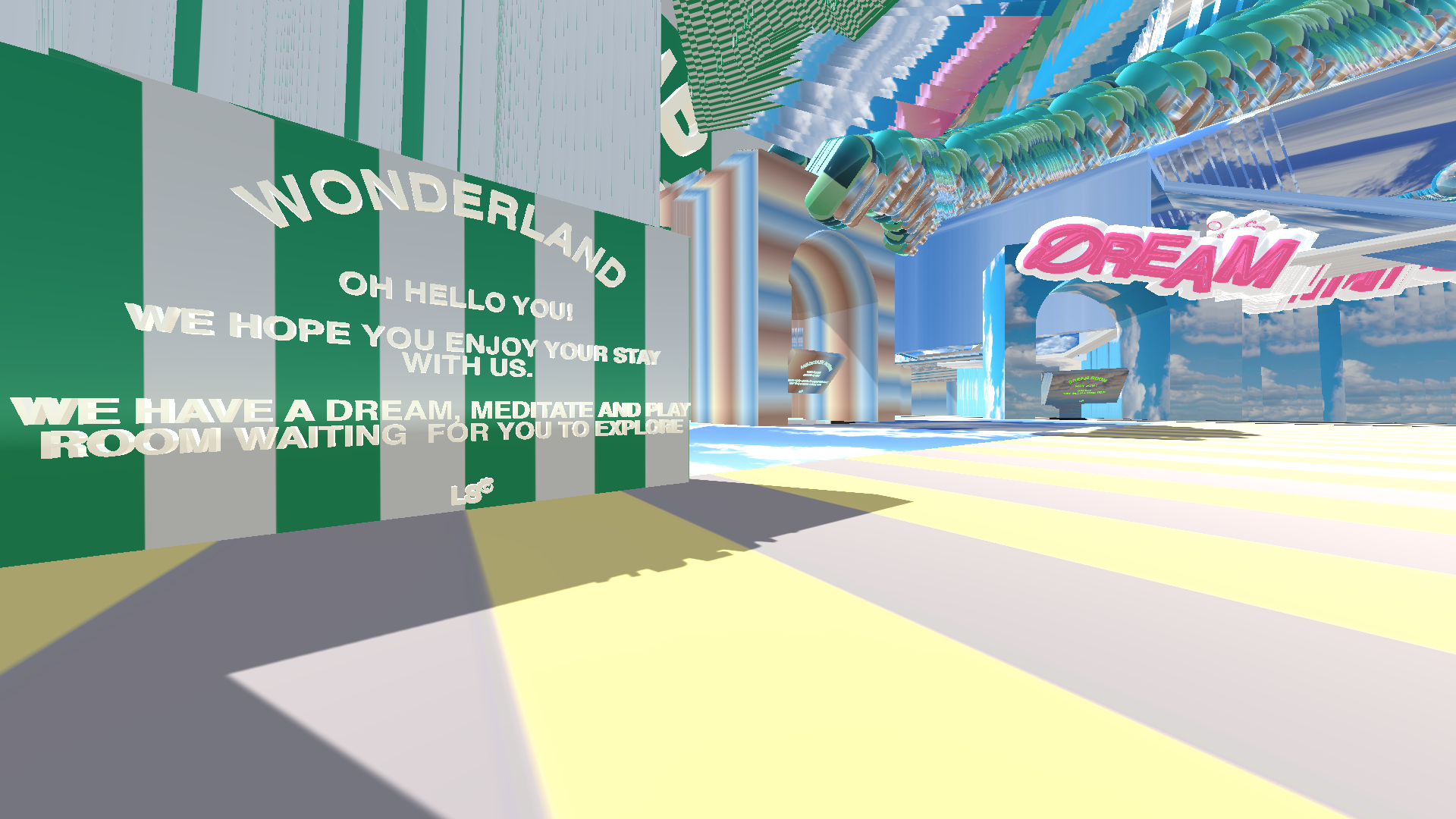 To ensure that art is still accessible despite the limitations due to the pandemic, Serre Hasselt invited me to showcase my art through a digital exhibition. In this manner, people can still experience and enjoy art.

The limitations and possibilities of the current measures and circumstances formed an inspiration for the online exhibition. The focus was mainly on what is still possible and the benefits that isolation had to offer. I translated these ideas into a digitally created world: LS's Wonderland.

Immerse yourself in a new reality through this experience game, in which you escape from reality for a while. In the main space of LS's Wonderland, there are three different spaces: the Play room, the Dream room and the Meditate room. The past year I realized that these three elements are important in my life.

Play represents both working and cutting loose. While working is essential, do not lose yourself in it. Knowing what you are doing it for can already play a role in this. Keep your ultimate goal in mind and let yourself dream. 'If you can dream it, you can achieve it. Give yourself also the sense of peace and balance by taking care of yourself through mediation. Give yourself space and time in real life and the game.

The meditate room allows you to escape from the hustle and bustle of the other spaces, and the real world.