YUSU
THE NEW COFFEE CULTURE
Andreas Bonnestraat 2
1091 AX Amsterdam




Located in Amsterdam East, YUSU – The new coffee culture, is the new place be. The owners, Kick Van Doorn and Nicole Lieuw, and I were contemplating making artwork in the coffee bar. Consequently, the idea was to turn the bathroom into a "checkers paradise". This work was envisioned on the spot and carried out the same day with a tiny paintbrush and a jar of paint.
The idea was to have a must-see bathroom where when people visit the place say: 'Have you been to the bathroom? You have to go the bathroom!' The visitor is pleasantly amazed.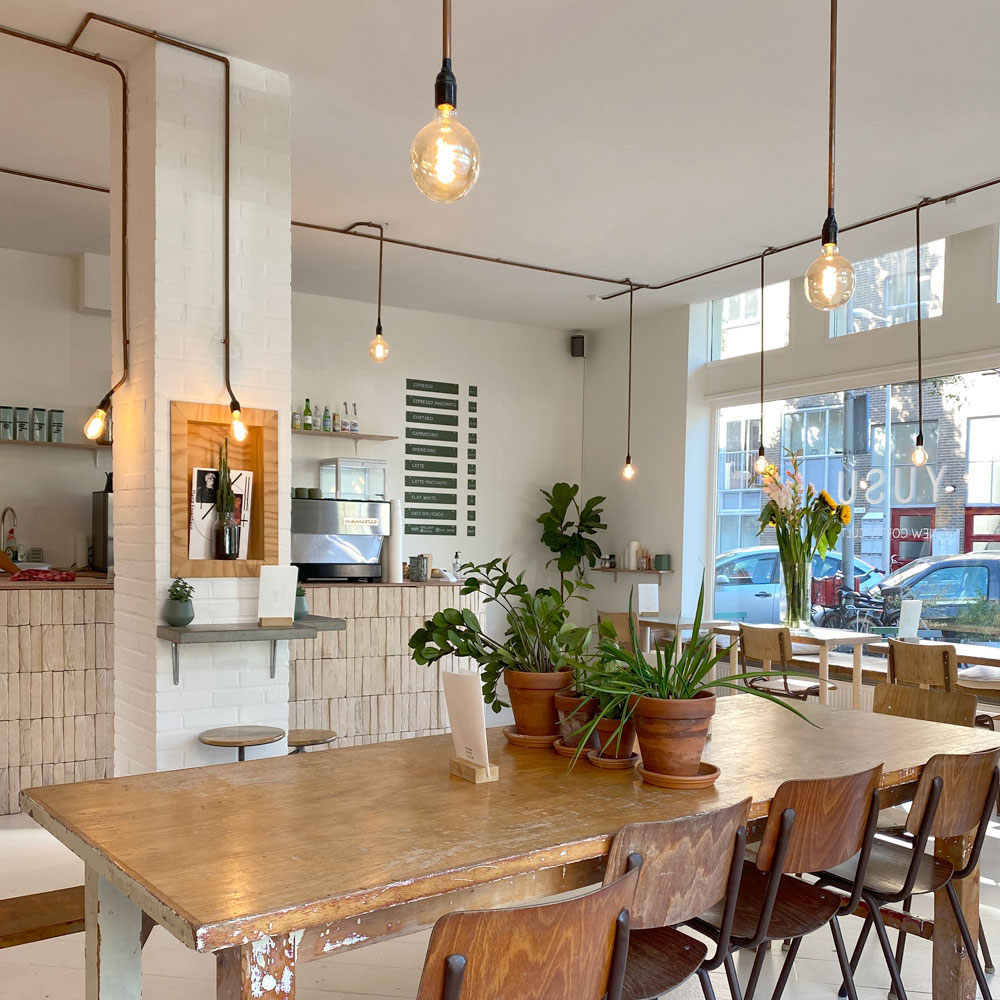 Be sure to stop by YUSU when you are in Amsterdam. They have the best matcha! ....seriously!