Rebranding en kleurrijke mural Overpoort Shopping zorgen voor visuele opkikker Overpoortbuurt

Het binnenstedelijk winkelcentrum Overpoort Shopping gelegen in Overpoortstraat 49a huisvestte vroeger het universiteitsrestaurant van UGent en werd omgevormd tot een commercieel pand met retail units, een fitnesscentrum en restaurants. Wereldhave Belgium is de huidige eigenaar en beheerder van deze site.

De Stad Gent is al langer bezig met een opwaarderingsoffensief van de populaire Gentse uitgaansbuurt en wil de buurt leefbaarder, groener, mobieler en veiliger maken voor de Gentse bewoner en bezoeker. Daarom werd in 2018 met de buurt, handels-en horecazaken en studenten al een visienota opgemaakt en zag het concept Overpoort 2.0 het daglicht.

Via de rebranding van het gebouw, helpt Wereldhave Belgium vanop de eerst rij actief mee om de missie van Overpoort 2.0 mee waar te maken. Zo zorgt niet alleen de nieuwe identiteit van het gebouw voor verfrissing, ook een kleurrijke mural zal vanaf september voor een extra opkikker zorgen. Daarvoor wordt samengewerkt met street artist Lindert Steegen. Lindert heeft zijn eigen studio in Gent en liep ook school bij Luca School of Arts Ghent.

Buiten de Lijnen

Vanaf 4 september zal de realisatie van het kunstwerk "Buiten de Lijnen" te bezichtigen zijn in de Overpoortstraat. Een 300m² grootte schildering dat de verbinding zal creëren tussen het stadscentrum en museumkwartier van Gent. Met gebruik van een 15-tal kleuren zal het plein omgetoverd worden tot een onmisbare blikvanger binnen de stad.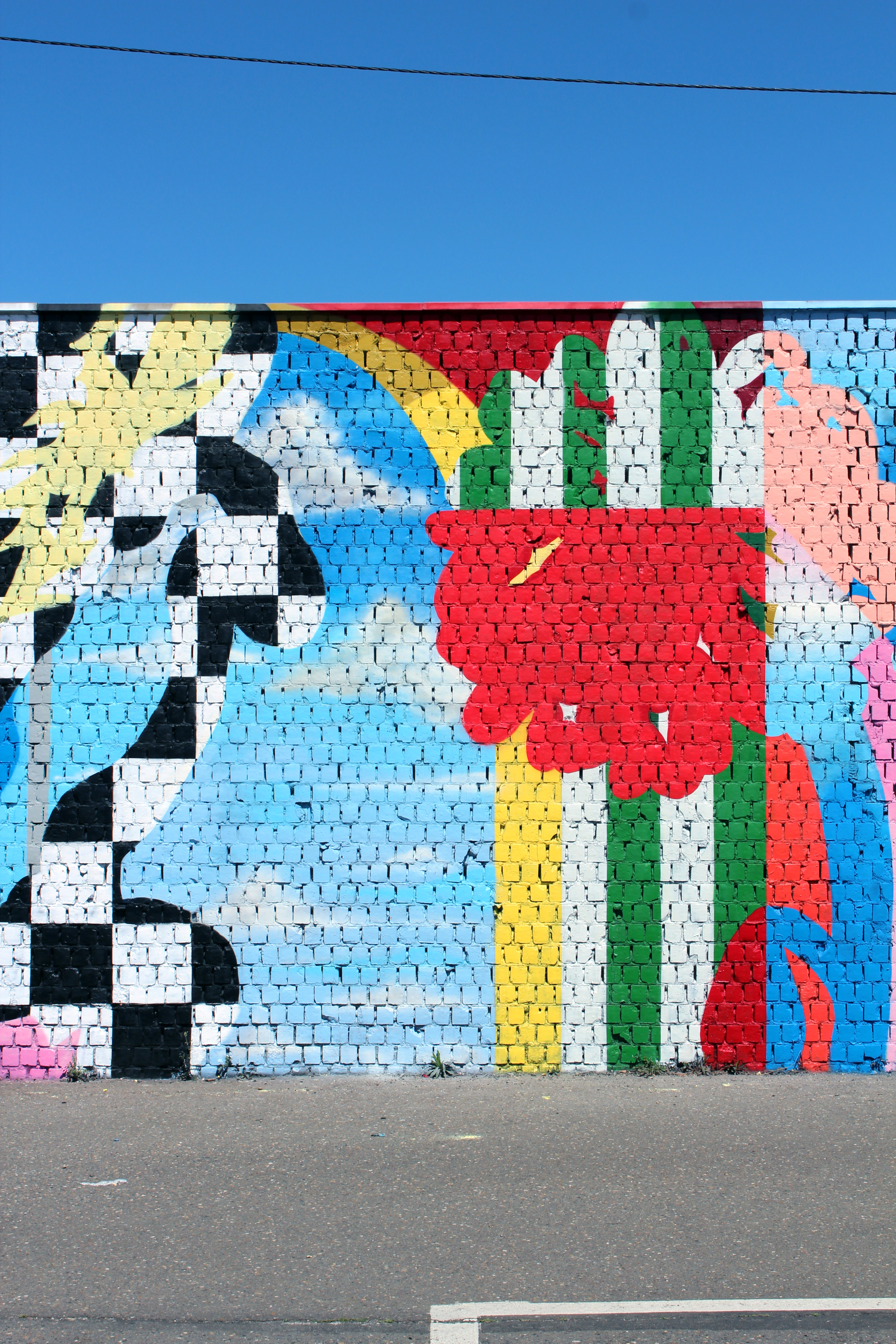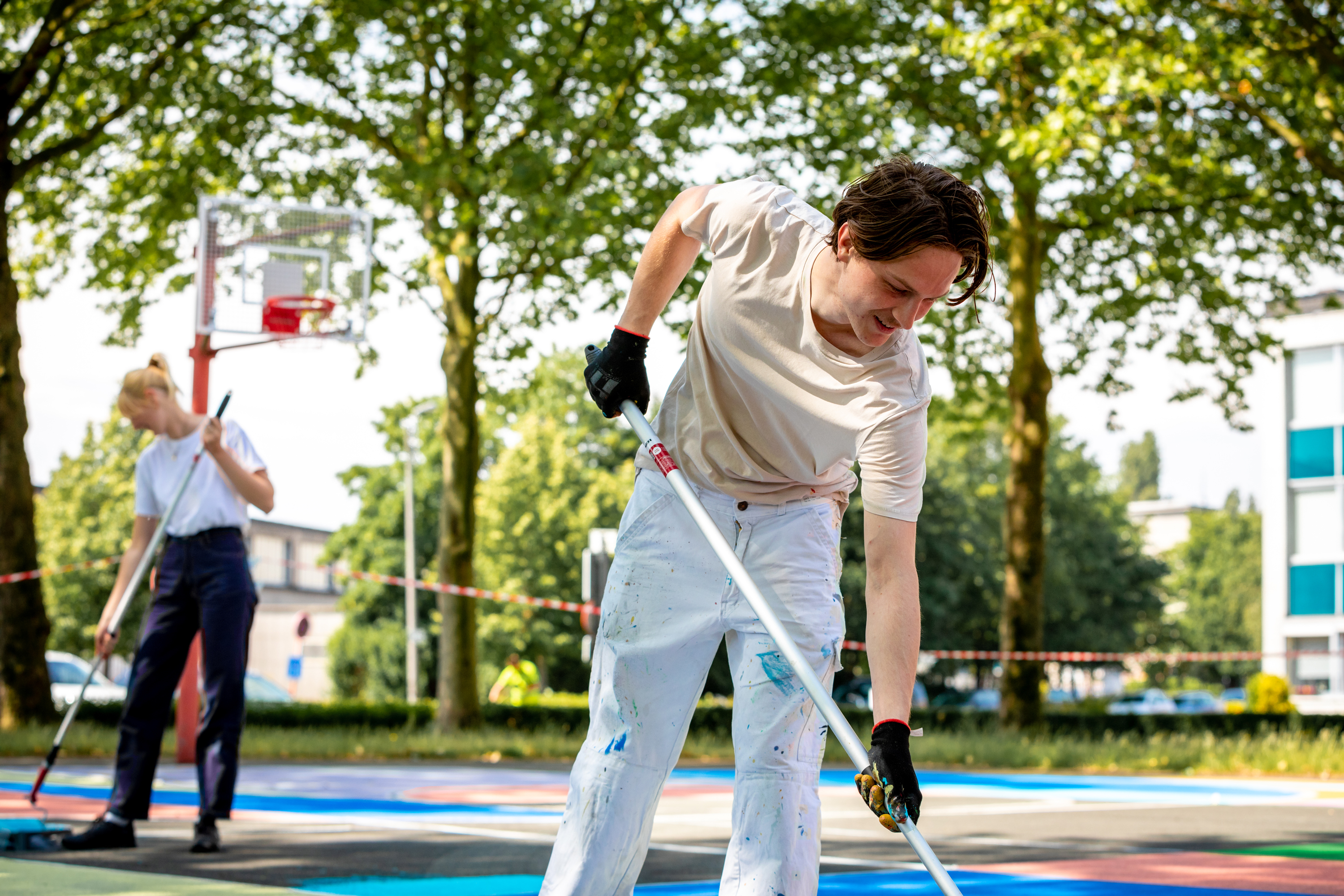 WE HAVE A DREAM, MEDITATE AND PLAY ROOM WAITING FOR YOU!
LS'S WONDERLAND
*ONLY AVAILABLE FOR PC AND MAC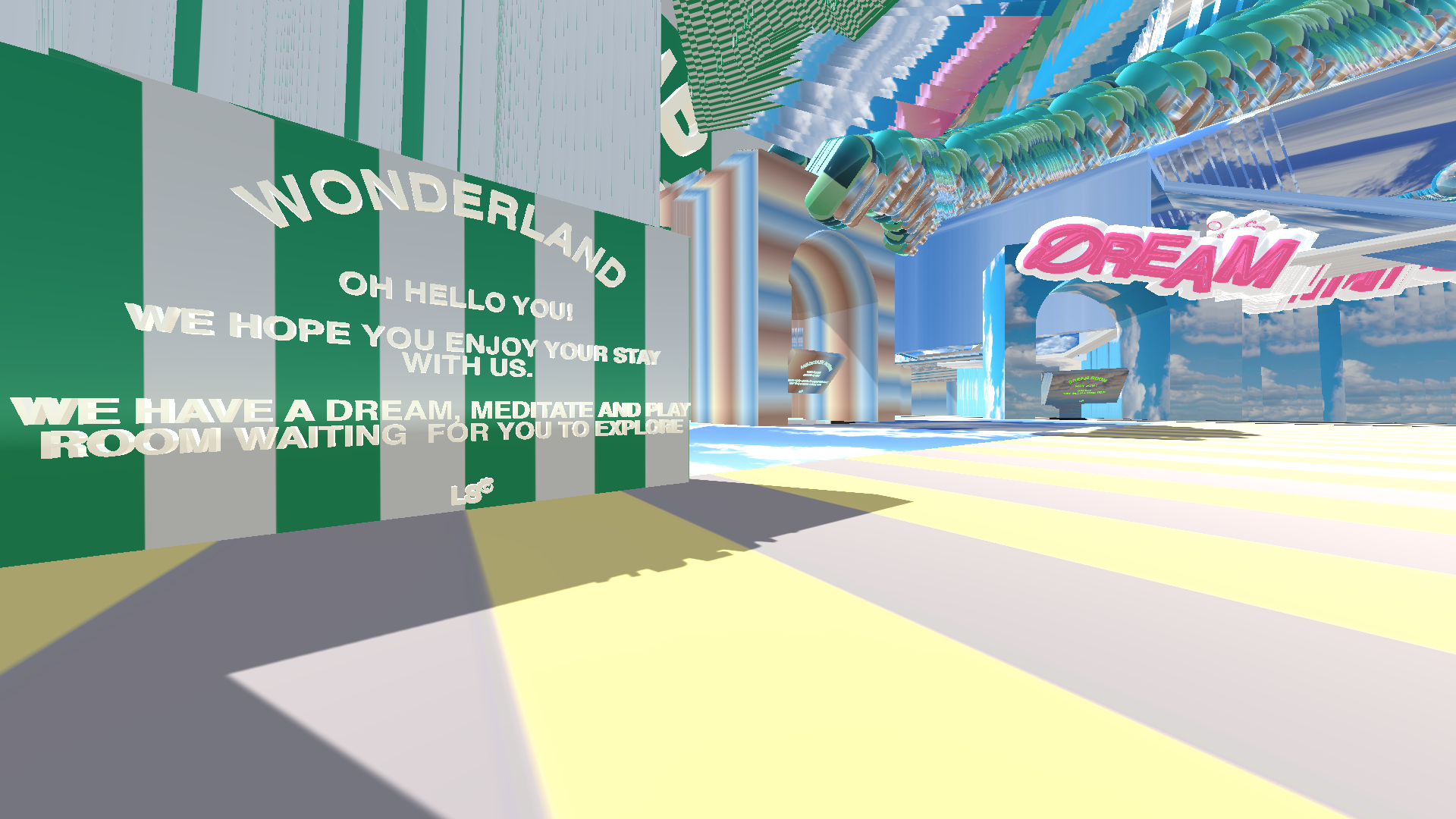 To ensure that art is still accessible despite the limitations due to the pandemic, Serre Hasselt invited me to showcase my art through a digital exhibition. In this manner, people can still experience and enjoy art.

The limitations and possibilities of the current measures and circumstances formed an inspiration for the online exhibition. The focus was mainly on what is still possible and the benefits that isolation had to offer. I translated these ideas into a digitally created world: LS's Wonderland.

Immerse yourself in a new reality through this experience game, in which you escape from reality for a while. In the main space of LS's Wonderland, there are three different spaces: the Play room, the Dream room and the Meditate room. The past year I realized that these three elements are important in my life.

Play represents both working and cutting loose. While working is essential, do not lose yourself in it. Knowing what you are doing it for can already play a role in this. Keep your ultimate goal in mind and let yourself dream. 'If you can dream it, you can achieve it. Give yourself also the sense of peace and balance by taking care of yourself through mediation. Give yourself space and time in real life and the game.

The meditate room allows you to escape from the hustle and bustle of the other spaces, and the real world.